+ Digital memories for unique locations +
We enable cultural and heritage sites, cities and festivals to navigate at the nexus of the digital and the physical.
How can we engage communities when the boundaries between the real and the virtual are dissolving?
Services
+ Mixed Reality Strategy. Navigating the shifts and changes of the latest tech developments can be daunting. We support you to understand emerging technologies and how they can help you achieve your vision. Together we will create a mixed reality strategy to meaningfully engage your community between the digital and the physical.
+ Digital Souvenirs. We have created Memory Gems, a new generation of digital souvenirs only available at unique physical locations. Memory Gems add cultural and social value to your space and to your community.
+ Gems +
What are Gems?
We enable you to create Memory Gems - site specific digital souvenirs.
Memory Gems can take many forms: they can be a photograph, a soundtrack, an audio story, a personal avatar or a digital artwork, all created by great contemporary artists.
Memory Gems are not simple commodities but powerful charms that transform the cultural value of a physical site into a personal, digital, artistic memory token.
Here's how it works:
◇ Memory Gems are collected via your smartphone at monuments, landmarks, museums or other cultural or natural sites.
◈ At the location, you obtain a secret code which enables you to collect the digital souvenir - your own Memory Gem. This can take the form of a unique digital artwork, video, soundscape, or digital object or filter.
◆ Each Memory Gem is unique and has its own story. It can be kept as a personal memory, shared as a meaningful gift with friends, or be a membership token to a community of owners. Every Memory Gem comes with a certificate of ownership backed by Blockchain technology.
Why a digital souvenir?
+ Engage your community with new technology + Attract a young generation of visitors + Invite interaction between the digital and physical at your site + Support artists, filmmakers and musicians + Create additional income through sales of digital souvenirs
Beyond just a souvenir
Memory Gems are not just collectible souvenirs, they are a way to engage with your community in new and playful ways. The community can receive digital souvenirs by providing support to your organisation, and can exchange them for exclusive access and discounts, or to receive physical gifts.
We work in collaboration with organizations and leading artists to determine where the gems can be collected and what their unique design will be.
+ Mission +
Until now culture has been split between established models of physical experience, and disembodied interactions in the digital space. But in the 21st century, the physical is increasingly being digitized and the internet is becoming more spatial. We aim to prepare real locations such as monuments and museums to flourish in this new age.
Values
+ We stand by the creators.
We offer fair pay and recognition for artists' work
+ Culture should not come at the expense of the environment.
We always consider the carbon footprint of the technologies we use and make sure to compensate for it.
+ From monoculture to multiverse
Instead of advocating for a corporate metaverse of branded monoculture, we support a multiverse of local sites that shape global communities
+ We believe in the power of communities
+ People +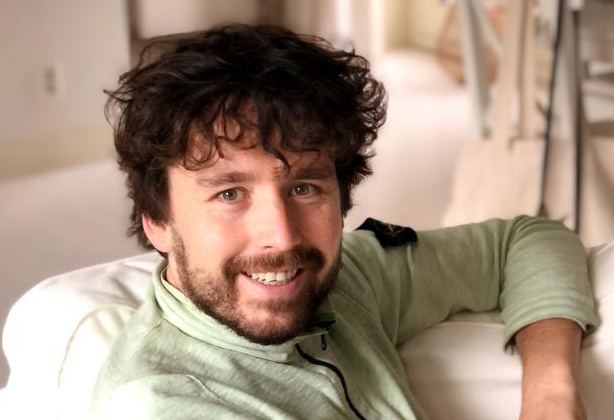 Arthur Steiner
Arthur Steiner is an art historian who is passionate about the role of arts and culture and digital tech in tackling 21st century challenges.
Leonardo Dellanoce
Leonardo Dellanoce is a cultural entrepreneur working in and around technology, interactive storytelling and art.